57 Sunday Self Care Ideas
Ahh, #selfcaresunday.  The one day of the week where I refuse to let "should" be a part of my language at all.  I don't go anywhere.  Sometimes I leave the dishes for another day or refuse to get out of bed before 11 am.  Self Care Sunday is sacred for me and me alone.
A little selfishness goes a long way in making you a far more pleasant human being to be around.  So really, it's not selfish at all.  Why it's practically a community service.  When you take the time to please yourself and give yourself permission to do exactly what you want because it makes you feel good, you are more likely to be far more generous about giving others that same permission.  It allows you to give more freely to the people you love, because you have more to give.
So, what does Self Care Sunday involve?
Anything you want.  And I mean anything.  It can be green smoothies and yoga if that gives you joy.  It can also be baking cookies and watching Amazon Prime all day.  Or, it can be absolutely nothing at all – if that is what your body and spirit are screaming for.  Feel free to pick and try on whatever feels right to you.  Here are 56 suggestions for building your own perfect Self Care Sunday routine.
1. DON'T SET YOUR ALARM | Draw your curtains so the room is dark in the morning.  Keep the room at a good sleep temperature (anywhere between 60 to 72 degrees Fahrenheit, or 15 to 22 degrees Celsius, is apparently the optimum temperature for sleep).  Before you fall asleep, put on a cute eye mask and sleep in as late as life will allow.
2. BRING BREAKFAST BACK TO BED | Turn on the TV, grab a good book and enjoy a snuggle in bed kind of morning.
3. SPEND THE MORNING MAKING THE EPIC SUNDAY BREAKFAST OF YOUR DREAMS | Cook up your favourite breakfast food.  Fry up bacon, eggs, waffles, pancakes, an omelet, French toast or all of the above.
4. DRINK TEA IN THE SUNSHINE AND READ | Sit in the sunshine with a piping hot cup of tea and a good book.  I'm really loving The Subtle Art of Not Giving A F*ck by Mark Manson at the moment.
5. SUNDAY MORNING YOGA | Nothing kickstarts your self care Sunday like a rousing yoga routine first thing in the morning.  This routine is my favourite for Sunday mornings and sets a healthful, nourished tone for my whole day.
6. SUNDAY MOVIE MARATHON (with popcorn, of course) | Whip up a big bucket of buttery popcorn (it's easily made in just a few minutes with my beloved popcorn maker) and binge watch your favourite movies/TV shows on Amazon Prime.  Make it extra fun with a theme.  You could watch your favourite classic movies, Disney movies, or superhero movies, for example.
7. DEEP CLEAN YOUR BEDROOM | Create the ultimate sleeping sanctuary for the week ahead.  Wash your bed sheets, sort your laundry, tidy up your closet, vacuum your floor, open up your curtains and windows and diffuse some lavender or eucalyptus oil for a relaxing, refreshing and cleansing scent.
8. CREATE AN INSPIRING, BEAUTIFUL WEEKLY JOURNAL SPREAD | Deck out your journal and plan out the week/month ahead, reviewing your priorities, goals and to-do list.  I love to do this on a Sunday to ensure a productive week ahead.
9. PAMPER YOURSELF WITH A BEAUTY DAY | Run a detox bath with Epsom salts or take an aromatherapy shower with some eucalyptus and lemongrass oils, light some pretty candles, crank the music, sip mint and cucumber water and lavish yourself with DIY beauty treatments.
10. UNLEASH YOUR INNER CHILD WITH COLORING IN | I am absolutely obsessed with coloring in.  Grab some colored pencils (or get fancy with some watercolor pencils), a few adult coloring books(or kids' ones, who's judging), and spend the afternoon mildly meditating as you create your own masterpieces.
11 . TAKE A SUNDAY AFTERNOON NAP | This is my absolute favorite indulgence.  Keep it to 15-20 minutes to avoid waking up feeling groggy and unrefreshed (set a timer or an alarm).  Keep the room at a comfortable temperature, draw the curtains, and snuggle under your comfiest blanket.
12. WRITE IN YOUR GRATITUDE JOURNAL | Think back on the week that has just passed.  Write down the blessings, the moments or the people or things you were grateful for.
13. WEAR YOUR FAVORITE, MOST COMFY AND STYLISH PAJAMAS | Rock out in them all day long, or after you get out of your detox bath.  You could even have special PJs reserved just for self care Sundays.
14. MAKE A CHEERFUL SUNDAY SOUNDTRACK PLAYLIST | Listen to it all day.  Better yet, crank it up full blast and dance around in your PJs.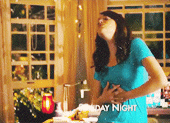 15. GET BAKING | Make up a big batch of cookies, cupcakes or slice from scratch and eat them up!
16. GO UNPLUGGED | Turn off your phone, don't check your email, don't check social media, and don't answer the door.  Keep the day just for you.
17. TAKE YOUR DOG FOR A WALK | Take a route you don't usually take and soak up the atmosphere and the sunshine.
18. GET A MASSAGE | Either book yourself into a parlor for the ultimate indulgence, get your significant other to give you one (on a swap system, of course) or give yourself one using some coconut oil.  Even just a DIY hand and foot massage can feel indulgent and relaxing.
19. GO TO BED EARLY | Start your week off the right way with a relaxing early night, even if you go to bed and do some light reading or listen to your favourite music before you get tired.
20. ORGANISE OUTFIT/FOOD PREP FOR THE WEEK | Having everything prepared and ready to go will save you time on busy weekdays.
21. MEDITATE FOR FIVE MINUTES | Light some scented aromatherapy candles, play a relaxation or guided meditation CD, find a comfortable seat, close your eyes and focus on your breathing.  Doing this for just five minutes can have a profound benefit on your productivity, mood and anxiety levels.
22. DIY MANI/PEDI | Scrub your hands and feet with a scented scrub, slather with a moisturizing cream and paint in a pretty shade.  I love Bontime nail polish because it's non-toxic and dries fast, so I'm far less likely to do my usual trick of smearing it everywhere because it's taken until Christmas to dry.
23. DRINK BOTTOMLESS CUPS OF TEA | For extra health benefits, choose an herbal tea. I love the collection TEA ME has. They have over 20 teas for any kind of mood.
24. HAVE A SNUGGLE ON THE COUCH DAY | Snuggle under your fluffiest, comfiest blanket on the couch with your husband, your pets and/or your kids and do nothing but watch movies, binge Amazon Prime or read.
25. PLAN OUT YOUR DREAM HOME/HOLIDAY ON PINTEREST | Design your dream home from floor to ceiling, or pin pictures/travel guides for all the places you would go if you had an unlimited budget, just for fun.
26. GET CAUGHT UP ON LAUNDRY | This way, there's no more getting caught at 8 pm without socks or knickers for the next day.
27. LIGHT SOME INCENSE | Make your whole home smell like a tranquil sanctuary.  My favorites for relaxation are sandalwood and nag champa.
28. SAY "NO" | Say "no" to doing anything today that doesn't light you up or excite you.
29. HAVE A CRAFT/HOBBY DAY | Do your favourite craft/hobby or take up a new one that you've always wanted to try.
30. REDECORATE | Declutter and/or redecorate a small section of your home that you've been meaning to tackle.  Set a timer for 10 minutes and see how much you can get done.
31. SHOW YOUR CAR SOME LOVE | Give the exterior a good wash and clean out/vacuum the interior.  Don't forget to finish with a spritz of new car smell air freshener.
32. SURF BLOGLOVIN' AND MIX | Get caught up with the latest from your favourite blogs.
33. PLAY A BOARD GAME | Play with your significant other, family or a close friend or two (break out the wine or Tim Tams… or both). My faves? Cluedo (I have to be Miss Scarlett), Monopoly and Cards Against Humanity for lots of devilish belly laughs.
34. TAKE YOURSELF ON A "ME DATE" | Taking yourself on a romantic date out to dinner and the movies solo is wonderful fun – and liberating.  Make it a proper date and treat yourself at the movies to a giant popcorn, a bucket of soda, and candy.
35. ORDER IN YOUR FAVOURITE TAKEAWAY FOR DINNER | Roll out a picnic blanket, plop some throw cushions on your living room floor and have an indoor picnic in front of the TV.
36. DO A BIG JIGSAW PUZZLE | When you're done, carefully slide some poster board behind it, glue each piece down with Mod Podge and frame it for artwork with a twist.
37. WRITE YOURSELF A LOVE LETTER | Seal it with a kiss.  Stick it in your journal to read through when you need some cheering up.
38. DO A SOCIAL MEDIA CULL | Unfollow or block toxic people/pages from your social media news feed for an instant weight off your shoulders.
39. DO A MINI ONE DAY DETOX | Drink only water, green smoothies/juice, and detoxifying tea blends. Eat only salads, soups, fruit, and lean protein like egg, chicken, and fish.  Avoid alcohol, caffeine, gluten, dairy, soda, sugar, sauces/condiments and processed foods.  Make sure you drink plenty of water.
40. BUY YOURSELF A BOUQUET OF PRETTY FLOWERS | As Mary Poppins says:
"A thing of beauty is a joy forever". – Mary Poppins
Buy them with blooms still closed and notice them opening throughout the week.  Add a teaspoon of sugar to the water and give the stems a trim every few days to help them last longer.
41. SERVE A LITTLE ROMANCE FOR DINNER | Cook a romantic candlelit dinner either for you and your spouse or just for you.
42. TWO WORDS: BLANKET. FORT. | Build the epic blanket fort of your dreams and hide in there all day.
43. TREAT YOURSELF | Treat yourself to a beauty treatment like getting your hair done or having a facial if that's your thing.
44. AVOID EXCESSIVE STIMULATION TODAY | Just for today, steer clear of bright light, large groups of people, lots of social media and loud noises (especially if you're introverted).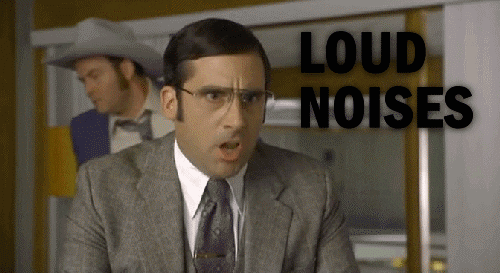 45. POTTER IN YOUR GARDEN | Pull some weeds, rake some leaves or start a little veggie patch.
46. SNUGGLE UP IN A QUIRKY, COSY, QUIET COFFEE SHOP | Ideally, it should be one with big plushy couches.  Read a book or the newspaper and take all morning or afternoon to drink your coffee.
47. STAND OUTSIDE AND WATCH THE NIGHT SKY | Bask in the moonlight and observe the stars.  See if you can name the constellations (or make up your own names for them).
48. REAP THE BENEFITS OF AROMATHERAPY | Add some lemon, peppermint and eucalyptus oils to your diffuser to pep you up, or lavender, rose and ylang ylang for calm.  Or, get your manifestation vibes high by lighting a scented candle that takes you back to your favourite place, allowing you to recall your fondest memories.  I am obsessed with the Los Angeles Homesick Candle – it reminds me of my wonderful honeymoon in LA.
49. OBSERVE THE BEGINNING/END OF THE DAY | There's always something spectacular and spiritual about a sunrise or a sunset.  Depending on your preference, watching a sunrise can be the perfect way to begin your Sunday morning or alternatively, watching a sunset can be the perfect way to cap off your Sunday afternoon.
50. MAKE YOURSELF A RIDICULOUSLY FANCY DRINK | Try your hand at making a unicorn hot chocolate or a mermaid latte.
51. R.A.O.K. | Perform a random act of kindness for someone in your community.
52. GO AND SIT IN NATURE FOR THE AFTERNOON | Peace out in a botanic garden, forest or by the ocean (I love to get near a natural water source) and do absolutely nothing else.
53. INDULGE YOUR LOVE OF COFFEE | Buy a gourmet blend, sit on your porch and drink bottomless cups.
54. TRANSPORT YOURSELF TO THE WEEKEND MORNINGS OF YOUR CHILDHOOD | Wake up early, pour yourself a bowl of cold cereal, put on TV and watch cartoons.
55. LOOK IN THE MIRROR AND DECLARE 10 THINGS YOU LOVE ABOUT YOURSELF | Start each affirmation with "I love you, because…". Write them on Post-Its and stick them to your mirror to remind yourself about your wonderful qualities.
56. FLIP THROUGH OLD PHOTO ALBUMS AND JOURNALS | Look back on fond memories – better yet, sort through them and scrapbook them.
57. DO SOME DIVINATION | Get out your favourite tarot or oracle deck and receive some guidance and loving messages for the week ahead.